At BASI we are proud of the level of service we offer when carrying out a boiler installation. Our 5 star Trustpilot score reflects this – with 96% of customer rating us as 'excellent' and 4% as 'good' – a whole 32% ahead of British Gas!
We work hard to make sure every customer receives the best possible experience at every stage of the customer journey. Here's what some of our happy customers have had to say about the process:
Arranging an appointment
Our friendly customer service team will arrange a convenient time, and one of our highly-experienced heating advisors will come and visit you in your own home.
'From the initial consultation through to fitting, BASI were exceptionally easy and ultimately professional – their service was friendly with no sales talk.' Anthony Hart
Heating assessment
We'll talk you through the assessment, outlining all the different options and explaining everything as clearly as possible.
'We were amazed how personable our engineer was with loads of knowledge but none of the jargon. He advised us well and gave us plenty of time to make our decision. We went ahead and the prices were very competitive with similar companies.' David and Sharon Sayles
Installation
Our engineers work quickly, efficiently and take great care in their work, protecting your home from any disruption and leaving absolutely no mess behind!
'It was a pleasure to see these guys work; their work ethic is impeccable and they cleaned up as they worked.' Victor Greenan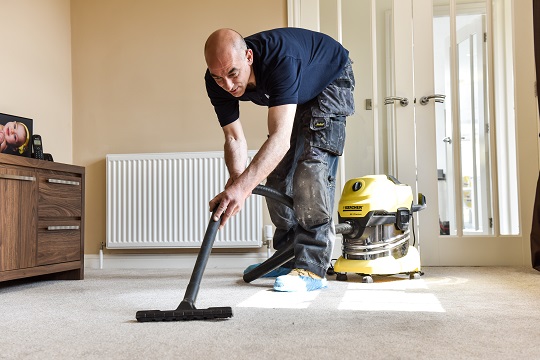 Boiler demonstration
Once your installation is complete, your engineer won't leave until you are satisfied with the work and how to use your new equipment. They will provide a thorough demonstration and answer any questions you may have.
'The team were professional, polite and answered any questions we had. They showed me how to work the boiler and heating system and left paperwork on site.' Mr and Mrs Goaten
After sales service
You will receive follow-up calls from our customer care team and we'll talk you through the guarantees to ensure you fully understand your warranty of up to 10 years.
'An engineer came round and safety checked my gas appliances after the work was completed. The service was excellent and I am very pleased with the boiler.' Ann Scott
If you are interested in a new boiler installation you can arrange a free survey by calling 08009806018 or emailing [email protected].