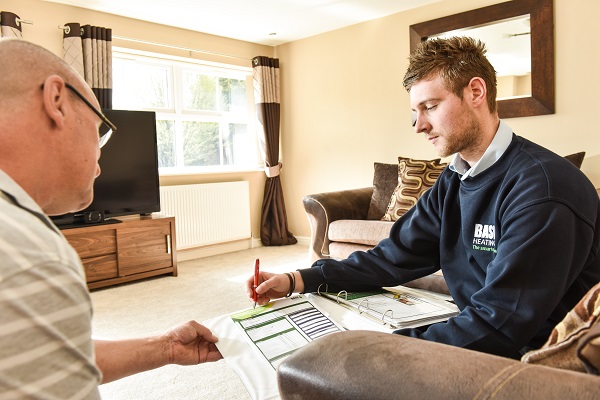 Your boiler warranty is there to give you peace of mind that you won't be left in the cold should you run into any issues.
All of our boilers come with either a 10 or 5 year warranty, dependant on the model. This means that you will receive a replacement boiler should yours breakdown during this period.
However, there are important stipulations you must follow in order to keep your policy valid. To keep your warranty, you must be mindful of these three things:
Keep hold of all your documentation
When your boiler is installed you will receive documentation and your Gas Safe registration certificate. You need to keep these documents safe as you may be asked for them should you need a replacement boiler.
Arrange an annual service
Maintaining the condition of your boiler is crucial to preserving your warranty and an annual service is a stipulation of most warranties. It's a good idea to plan a day every year – perhaps around the time of your installation – to arrange your service.
If you are a BASI customer we take care of this for you and will get in touch when it's time for your annual service.
Think you're due a service? It won't take more than a couple of hours and a standard service with BASI costs just £65.
Don't mess around with your system
If you are experiencing any issues with your boiler, don't be tempted to have a go at fixing it yourself. Always seek the advice of a trained, gas-safe registered engineer as even the smallest amount of damage could render your warranty invalid.
If you think your warranty may have expired, you can always extend your cover. Smart Care offers you comprehensive cover for your boiler outside your warranty. With plans from as little as £15 per month it makes sense to plan ahead and save yourself money.
Got any questions about protecting your boiler? Get in touch now to speak to one of our customer care team.