The colder weather is certainly coming and now is the perfect time for you to make sure that your boiler and central heating system are running smoothly, making sure that you are ready for those cold, wet climates we have become so used to.
When we have had a warmer summer, it is easy to forget that you need to check your boiler and central heating system to keep it winter ready but don't worry, BASI Heating have put together a list of the best 10 winter tips that will make sure that you and your boiler are ready for what mother nature has to throw at you.
Make sure your boiler service is up to date
Making sure that your boiler is running smoothly and efficiently is definitely a lot easier to do when you know that all of the internal parts are leak-free and working as they should and although our customers know that boilers should be serviced annually, remembering the date that your next check is due can be a challenge.
In most cases your boiler will have either a sticker or card insert within the drop-down door located on the front of your boiler which will have been dated by the engineer that carried out your last boiler service, if not, don't panic as our engineers can be with you on a date to suit you to get your servicing back on track.
More often than not, you will have almost never had to use your central heating system during the summer months, so making sure that your seals and pipework don't have any air locks or breaks in them is a great idea, especially before the freezing temperatures creep in and make any potential issues worse than they need to be.
Bleed Your Radiators
The radiators in your home will at some point throughout the year start to fill with air, meaning that in many cases of customers that have not used their heating during the summer months, they no longer function as efficiently as they should.
Your radiators should be completely filled with water, allowing the central heating system to be able to heat them evenly to create the warm, glowing heat that we are all so grateful for when those freezing temperatures make their unwelcome appearance.
Bleeding your radiators is quick and easy and can be done by you, at home without the need to call out a plumbing or heating engineer.
Simply turn your heating on and feel the radiators in your home, making sure that they heat up evenly from the bottom to the top of the unit, if you find a radiator that either doesn't heat up towards the top or doesn't warm up as much as the lower area of the unit, you need to allow the air that is preventing it from doing so to escape.
To be able to do that, all you need is a radiator key which is placed into the small valve located on the top side of your radiator, turn the key enough to allow the air to leave the unit and once water is seen, simply turn the key to close the valve and check the unit again for even heat.
Failing to bleed your radiators can put pressure on your boiler, which could lead to problems in the longer term.
Check Your Boiler Pressure
Making sure that your boiler pressure is strong enough to allow it to provide your central heating system with the hot water it needs is vital and failing to do so will mean that your radiators, taps and showers won't be getting the warm water they need to keep you warm this winter.
Your boiler pressure is displayed on the front of your boiler and if you find that the indicator is showing that the pressure is lower than the recommended setting, simply apply more pressure into the boiler by using the pressure valve tap until the desired pressure reading is obtained.
Your boiler instructions booklet that came with your boiler should be able to guide you through the process and give you the recommended pressure reading that you require, however, should you struggle to be able to add more pressure into your system, the chances are that your boiler could need professional care, so give one of our friendly staff a call on 0800 980 6018.
Insulate Your Pipes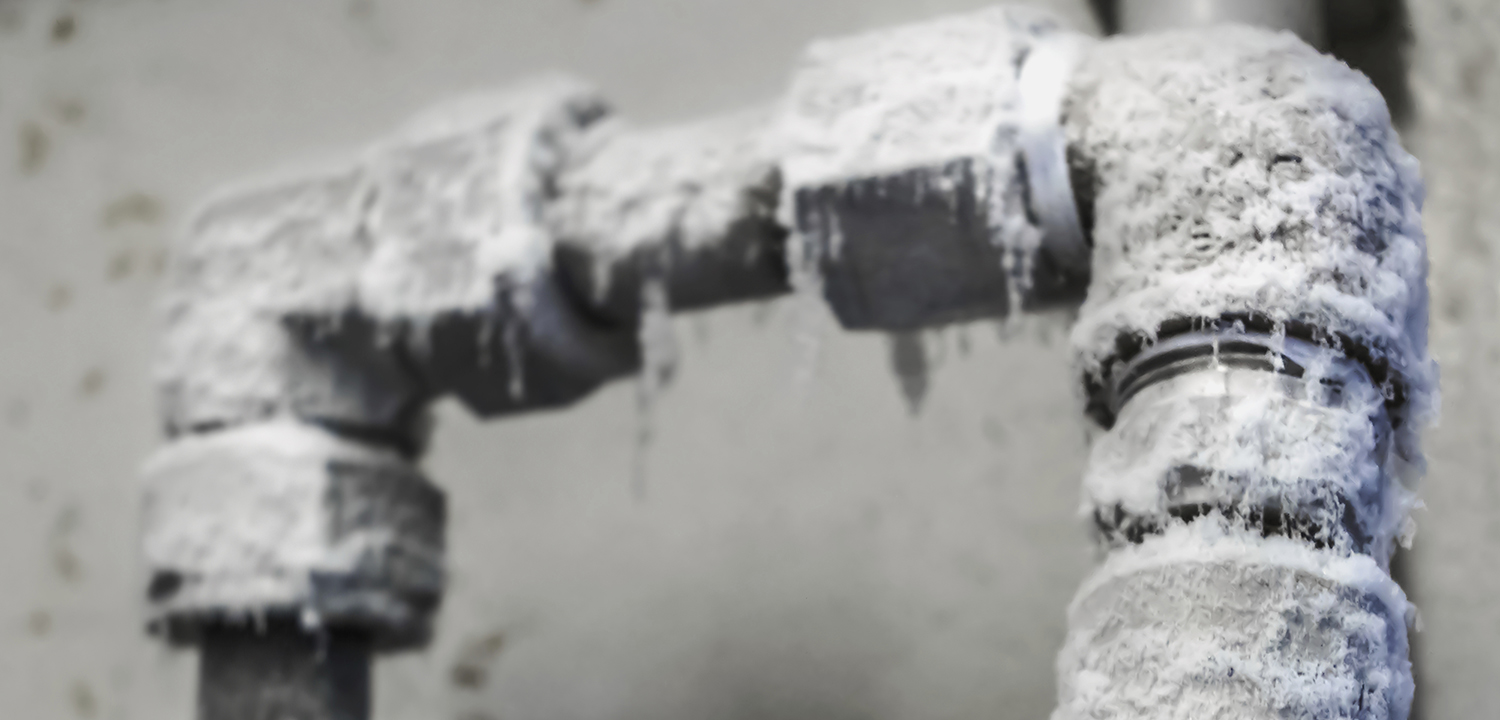 If you have pipework that is exposed to the outside of your property, you need to think about looking to insulate them before the colder temperatures take over as failing to do so could result in the pipes becoming frozen or damaged in more extreme circumstances.
Most DIY shops should stock insulation foam that is quick and easy to apply to your pipes, simply cut to the desired size and apply around the pipe to protect it from those finger-tingling cold spells.
Upgrade Your Old Tired Boiler
If you have a property that uses a boiler that is over 10 years old, the chances are that elements within the boiler will either need replacing or repairing before the winter climates hit in order to be efficient.
With boilers that are older than that, many of the parts will have now seen a price increase due to the lack of demand so it might be a good time to take a look at some of the fantastic new boiler finance deals available right now here at BASI Heating.
You can have a new, energy efficient boiler installed in your home, complete with manufacturer warranty, in just 48 hours, giving you peace of mind that your home can be your warm escape from the temperatures that winter has in store for you.
Be Prepared – Get Winter Ready Now
We know that the chances are that you are reading this as the summer draws to a close but being prepared for the winter months is a great way to avoid any unexpected costs as the colder temperatures blanket the UK.
Those of you that have actively checked and maintained their boiler and central heating system throughout the year could well avoid the need for any repair or replacement costs to key elements of your boiler and heating system, meaning that you can be sure that when you need your heating and hot water to comfort you from the bitter weather, it will do so without any issues.