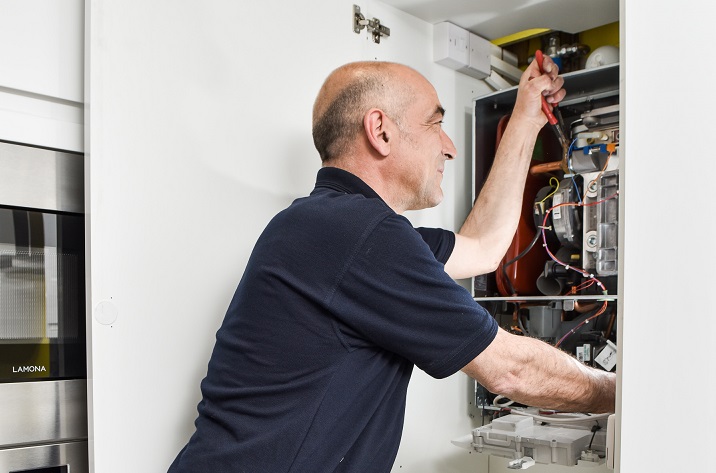 Last week our engineers were kept busy responding to the calls of homeowners across Yorkshire who had experienced a boiler breakdown during the bad weather. Freezing conditions coupled with increased central heating usage had left many boilers struggling to cope with the strain.
Although our team were on hand to get their heating back up and running as quickly as possible, it didn't make the experience any less inconvenient! A boiler breakdown is bad news at the best of times, but in temperatures of -5° it can feel like an utter disaster!
The winter months place added strain on your heating, which is why it's so important to have an annual boiler service
No matter what the weather is doing, we rely on our central heating more during the colder months. And just like a car or any other piece of heavy machinery, extended usage will leave your boiler in need of some routine maintenance.
An annual boiler service helps to make sure your system is performing as efficiently as it should be and is particularly useful following cold spells. It also prevents small issues from developing into larger problems which could trigger a breakdown.
During a boiler service, your engineer will:
Check for leaks and corrosion
Inspect all components for wear and tear
Clean away dust, dirt and grime
Assess the pressure
Test the flue for safety
At the end of a service, your engineer will either provide documents confirming your boiler's health, or recommend any necessary repairs. Not only will this help prevent a future breakdown, but it is a stipulation of most manufacturer's warranties.
Although the process is simple and will usually take under 60 minutes, it can save you days of worry and inconvenience in the long run. A straightforward annual service can be the difference between a reliable, efficient system and a cranky old boiler that leaves you left in the cold!
When did your boiler last have a service? Our boiler services start from as little as £60 and shouldn't take more than an hour. Arrange one today by contacting our friendly customer care team on 0800 980 6018, or by booking an appointment below.