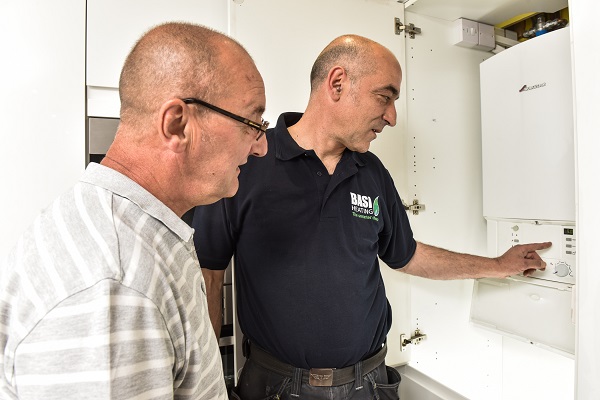 On the 6th April 2018, new legislation affecting heating and boiler installation was introduced in the UK. Named the Boiler Plus legislation, the changes were introduced by the Department for Business, Energy and Industrial Strategy (BEIS) and apply to installers and homeowners.
But don't worry! Boiler Plus isn't there to catch anyone out. The changes are a part of Government's Clean Growth Strategy and only aim to provide UK homes with increased efficiency and lower energy bills in the long run.
What exactly does Boiler Plus change?
In summary, the Boiler Plus legislation dictates that…
Gas boiler performance is no less than ErP 92%.
All gas and oil boiler installations include time and temperature controls.
Combi boilers are installed alongside one of the following; weather compensation; load compensation; flue gas heat recovery; or smart controls.
The most important change is in regards to the minimum performance standard for domestic gas boilers. From now on, every boiler manufactured and installed in England requires a 92% ErP rating (ErP stands for 'Energy-related Products' and is a regulation set by the European Union).
This essentially means all new boilers will have to turn 92% of the energy they use into heat, which is only a good thing for both consumer and the environment. The changes will accelerate the process of phasing out inefficient boilers and help the UK to reach EU carbon reduction targets.
How does it affect installers?
The responsibility falls mainly on installers who could be prosecuted for failing to comply with Boiler Plus. Installers can be prosecuted by Building Control or referred to the HSE (Health and Safety Executive) by the Gas Safe Register. Invoicing a customer for a non-compliant installation claiming to be legal is also considered fraudulent.
And homeowners?
In circumstances where homeowners have been duped by a dodgy installer, the installer will be prosecuted alone. However, if a homeowner knowingly agrees for a non-compliant heating system to be installed in their home, they could be also prosecuted or fined up to £5,000.
What should be done?
It's the job of your heating installer to stay on top of this legislation and keep you informed of the correct legal information and certifications. As a homeowner, your only requirement is to seek out a reputable installer and make sure you check out their credentials.
Always check the efficiency of your boiler and that your installer can prove they are Gas Safe Registered. A good installer will also reassure you of the legality and compliance of the system they are installing and provide you with details surrounding the efficiency performance of your boiler.
Do you need a boiler survey? Arrange one today by contacting our friendly customer care team on 0800 980 6018 or by booking an appointment below.