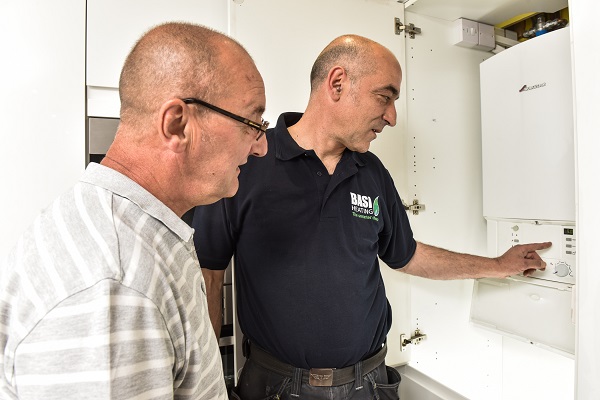 Every homeowner will have to deal with the cost of a new boiler at some point. And, although it's a pain, it's something that you shouldn't have to worry about for another 10 years once it's done.
Shopping around for a new boiler, it can feel like nobody's giving you a straight answer when it comes to the price. There may be one price advertised, but then there's the flue, the survey, the labour, the parts… not to mention the 'hidden costs' some traders will try to spring on you.
At BASI, we like to do things a little differently.
We make the costs of your new boiler clear from the word go. During your survey (which is always free), you'll receive a fixed price quotation – explained in detail by your engineer. It's only then that you'll be asked if you'd like to agree the work.
To give you an idea of what to expect, here's what the cost of a new boiler installation typically looks like…
Items for purchase
Vaillant pro 28 Boiler – £800
Standard Flue – £80
Optional
Magnaclean Filter – £100
Nest Smart Control – £250
The price for installation
Installation – £1,300 (approx.)
Additional labour (if required)
Joiner – £100
Electrician – £100
So, depending on your home and the work required, your boiler installation could cost £2,180 – £2,730. Luckily, we also offer some discounts as standard to new and returning customers, all year round.
BASI discounts applied
Scrappage Scheme – £400
Our Scrappage Scheme entitles customers to £400 (that's 50%!) off the price of your new boiler when you trade in your old model.
Same day booking bonus – £100
We apply a bonus of £100 if you book your new boiler installation on the same day that you receive your quotation.
Discounts applied, this could leave the cost of your boiler installation at £1,680.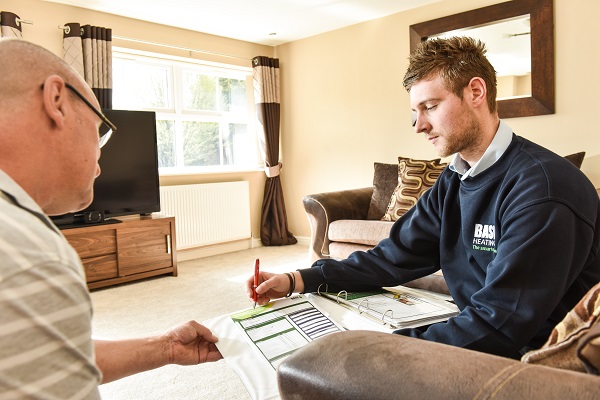 Always ask to see a price breakdown
It might seem obvious, but it's so important to request an itemised quotation from whichever central heating installer you choose. Otherwise, you simply don't know what you're paying for.
They could offer you a reasonable price, only for you to discover they are supplying a budget boiler and hiking up the installation costs. Equally, they could try and charge you separately for work like joinery, leaving you with added bills to pay on completion. Agreeing the cost breakdown ahead of the work is the only way to avoid this.
Although arranging a new boiler installation might seem like a minefield, it really doesn't have to be! Getting the best deal simply comes down to finding a reputable installer who offers transparent pricing. And if you're still unsure, Trustpilot is an easy way of assessing heating providers to find one you can rely upon.
Would you like to talk to someone about getting a new boiler quotation? Arrange a survey today by contacting our friendly customer care team on 0800 980 6018 or by booking below.