What's the cost of a boiler service?
This is a question we're asked a lot. And the answer is £70.
A boiler service carried out by an engineer should last around 2 hours or less and cost you no more than around £70 for a full service.
During the service, your engineer will:
Check everything is working efficiently
Thoroughly clean your system
Assess the performance of your boiler
Test the flue for safe emissions
Carry out gas pressure tests to check for leaks
You shouldn't be charged extra for the call out or the cleaning/maintenance of your boiler system. Where possible, try to agree the cost in advance rather than leaving it until the engineers have done their work. You may wind up having to pay an hourly fee, which can be expensive.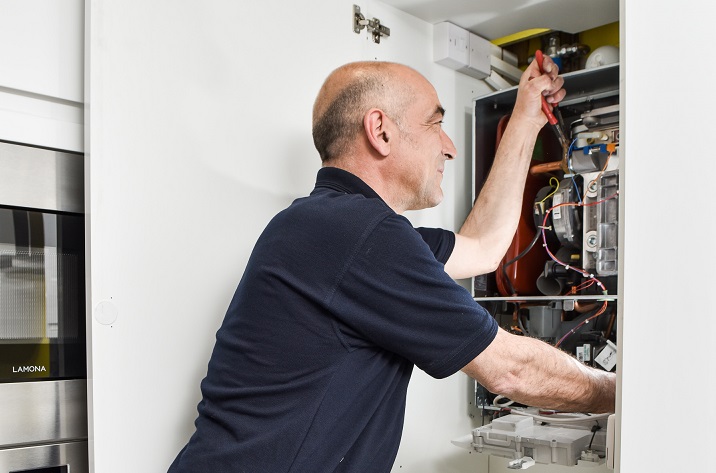 Will there be any additional charges?
The only additional costs that could crop up are for replacement parts or repairs on your boiler or central heating system. Most boilers have a life-span of at least ten years, but only with the correct maintenance. You will need new parts and system flushes at some point.
If your boiler does require extra work, your engineer will explain this to you and outline the costs and estimated timeframes. You can then decide if you'd like the recommended work to be carried out straight away or at a later date.
Will I save money by skipping annual services?
There's no legal requirement saying you need to keep your boiler serviced or properly maintained. However, it's likely that neglecting to do so will cost you in repair work further down the line.
Boiler services make sure your system's running efficiently. They can also uncover smaller problems before they become bigger issues and reduce the chances of a complete breakdown.
Will missing an annual boiler service affect my warranty?
Yes, it can. Skipping a boiler service can void your warranty or insurance plan, so it's something to be wary of if your system is currently protected. You may think your boiler is covered for repairs or a replacement, but if you've missed an annual service, this may no longer be the case.
The good news is that many cover plans are inclusive of an annual boiler service, meaning you don't have to pay on top of your monthly or annual policy. You can find out more about our boiler cover plans here, which start from as little as £15 per month.
Would you like to arrange a boiler service? Book an appointment today by contacting our friendly customer care team on 0800 980 6018 or by booking below.