There are few things that are more inconvenient than an unreliable boiler, or worse still a boiler that has broken down completely and that is why at BASI Heating we have created a team of trained and experienced engineers that are on hand to help get your boiler back up and running as quickly as possible.
Our highly knowledgeable engineers have the skills and experience to be able to accurately diagnose technical problems with your boiler and rectify them quickly and efficiently, getting your boiler working again quicker than ever before.
We know that a broken or unreliable boiler is hard to live with, especially since life doesn't stop to allow you the time to be able to deal with the issue, so that is why at BASI Heating all of our engineers are provided a wide range of parts prior to their dispatch, meaning that we put the problem right quicker.
Our boiler repair service is consistently checked in order to ensure that we are offering competitive pricing and that is why our boiler repairs costs start from as little as just £70.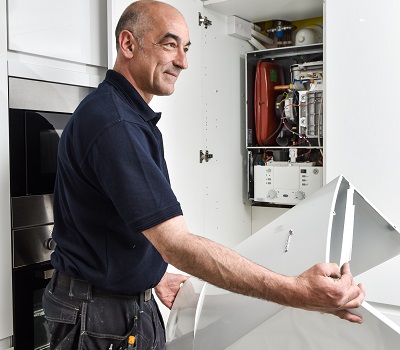 BASI Heating Boiler Repair – The First Fix Time
Expert boiler repair covering Leeds and the whole of Yorkshire
There is nothing more frustrating than having called out an emergency boiler repair company to find that when they have arrived, they need to source parts to get your boiler running again, meaning that you have to wait to have your boiler working again.
That is something that at BASI Heating we have learnt to eliminate and our 25 years of experience within the boiler repair business have meant that we now have the ability to be able to pre-load all of our repair engineers with common parts that could be needed to have your boiler restored to fully working order on our first visit.
Should for any reason your boiler need an alternative part that we have not provided, our engineer will inform our team who will have the part ordered and with the engineer in next to no time, meaning that we are still considerably faster than many of the leading national companies in the industry.
Emergency Boiler Replacement
Experienced, fast emergency boiler replacement for Leeds and Yorkshire homes
Our team of fully trained, experienced engineers will do everything possible to ensure that we can get your boiler back up and running as quickly as possible, however, should your boiler not be repairable, we also offer you the ability to be able to have a new replacement boiler installed in just 24 hours.
All of the boilers that we use are from leading boiler manufacturers within the industry, ensuring that you are getting the best quality boiler at a competitive price.
With energy efficient boilers from as little as 50p per day, BASI Heating really does make having a new replacement boiler installed more affordable.