With summer holidays tricky this year, many households are spending more time at home, enjoying the summer locally. More time at home and less money spent on trips abroad mean more cash for home improvements and renovation projects.
Here are some summer home improvement ideas:
Garden planters
Having a peaceful outdoor area is a precious thing. Even if you have a yard or front step, you can brighten it with planters and pots. Fill them with bedding plants for summer colour or shrubs for year-round foliage. You could even create a mini herb garden or veg patch.
Pointing and rendering
Well insulated bricks keep your home warmer and reduce your heating bills. Repointing and rendering protect your walls from the elements and contribute to the value of your home. Start by finding a reputable builder and account for the cost of scaffolds.
Window cleaning and painting
The difference clean windows make is remarkable, even if you hadn't noticed them being particularly dirty before. Re-painting the brick surrounds and any wooden frames breathes a new lease of life to your home from the outside and increases curb appeal.
Decking or patio
If you've always wanted a mini outdoor terrace of your own, now is the time to invest in decking or patio paving. Experienced DIYers may be able to tackle this themselves, but joiners, pavers, and landscape gardeners get the job done quicker.
Water feature
A popular garden feature of the 00s, water features are a relaxing and interesting addition to a garden. It could be as small as a babbling statue or bigger, like a fishpond. Make sure you do your research and lay proper groundings.
Repainting
Summer is the best time to repaint as the paint dries quicker in warm temperatures and you can air out your home without making it freezing cold! Why not add a pop of colour to your kitchen? Or breathe warmth into your living room? The difference a new colour makes is amazing.
Damp proofing
Damp coursing is necessary if you notice any patches whatsoever, and it's possible to tackle condensation and mildew too. Damp proofing should be carried out by an expert and summer is a good time for it, while the weather is milder.
Carpet cleaning
Another task that is better to do while you can air your home out easily, carpet cleaning is an investment in the longevity of your carpets and the cleanliness of your home.
Insulation
There are lots of different types of home insulation, suitable for different property types. See what they are here. The purpose of all types of insulation is to conserve more of the heat you pay for within your home. It is a long term investment that reduces wasted energy and lowers your bills.
Floor sanding
Sanding is a very messy undertaking, and you need furniture cleared away and all your doors and windows open. But sanded wood floors are a stunning feature that instantly transforms a room. If you are lucky enough to have wooden floors, make the most of them!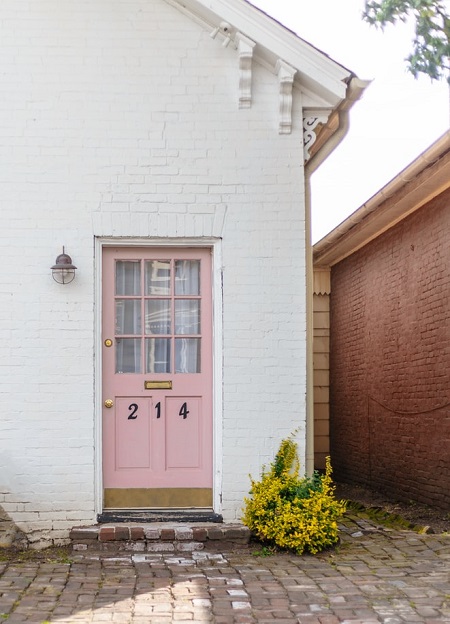 Paint your front door
Sometimes the small, easy changes can make a noticeable difference. Painting your front door a new colour brightens the front of your home and helps it stand out.
Gutter clearing
Leaves, moss, and dirt become backed up in your guttering over time, leading to problems including damp and floods following heavy rainfall. If you feel safe using ladders, you can clear your guttering yourself, but it's always best to ask a professional if not.
We hope we've given you some good summer home improvements to try. If you'd like to talk to us about your home energy use in the coming year, please get in touch on 0800 980 6018 or by emailing [email protected].